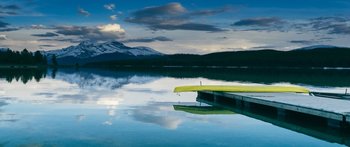 Marquest Announces New Fixed Distribution for SEAMARK sub-advised Fund
Marquest is pleased to announce the new fixed distribution of the Marquest American Dividend Growth Fund. This mutual fund is sub advised by SEAMARK and managed by our Chief Investment Officer, Robert McKim, CFA. The American Dividend Growth fund is offered in both a corporate class, and a mutual fund trust structure. Both funds are vehicles that allow Canadian investors an opportunity to invest in underlying U.S. companies, without triggering the onerous reporting now required by CRA for investors that choose to make their U.S. investments directly.
The Trust version of the American Dividend Growth Fund has an attractive fixed monthly distribution of $0.075. With November 23rd NAV of $11.01, this equates to an 8.2% yield (annualized). The Fund offers investors the opportunity to invest in strong, multinational companies in sectors often underrepresented in the Canadian equity market. The fund aspires to an 'every holding pays a (growing) dividend' mantra.
SEAMARK's institutional portfolio management team boasts a long history of managing U.S. equities. Consistent with SEAMARK's DNA, the fund is focused on capital preservation and appreciation through investing in companies with stable and growing dividends. A by-product of the fund's conservative approach is a reduced volatility in the fund's NAV.
With fixed income instruments offering little to no rates of return, the fixed monthly distribution on this fund offers investors an income alternative – supported by a portfolio of stable, blue chip companies.
Please contact Andrew Bentley at Marquest Asset Management ([email protected]) or SEAMARK directly with any further questions or interest.
Learn more about Low Volatility Equities
SEAMARK has been managing Low Volatility Equities with our fundamental approach since January 1, 2011.
See what sets our approach apart from the rest Read More