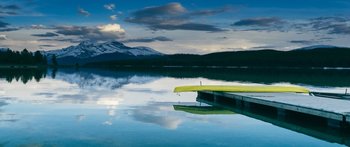 Separately Managed Accounts
Across the country, investment management services are delivered on either a bespoke or pooled fund basis. The bespoke model uses separately managed funds (SMA) which align with an investor's unique needs and objectives. These arrangements offer a higher level of client service, such as in-person meetings with the portfolio manager at least semi-annually, and very detailed reporting packages.
Historically, such accounts had minimum sizes of $2 million or more. With incessant technological improvements, including full utilization of the internet, SEAMARK can now offer this service to any relationship which meets the minimum annual fee level of $5000. Registered and unregistered accounts may be commingled in calculating the fee.
Here is one simple example of how this structure can be beneficial to a business owner who saves for retirement using an RRSP! In the SMA, US assets can be kept apart from Canadian. When funds are needed in retirement to travel to the USA, SEAMARK can transfer funds in US dollars to the client's US dollar denominated bank account. By avoiding the currency conversion, the client saves several percentage points of value.
SMA's are described in more detail at https://www.seamark.ca/what-we-do/separately-managed-accounts.html